ABOUT RAVENFIELD
Fight upon the Ravenfield together with your Blue allies! Take down those pesky Reds using helicopters, tanks, guns, and active ragdoll physics!

Ravenfield is a singleplayer game in the vein of older team-vs-team AI shooters. The game is designed to be easy to pick up and play, but also rewarding for all skill levels!
KEY FEATURES
Easy-to-pickup, singleplayer mayhem
Fight as infantry, or in ground vehicles, aircraft, or watercraft
Active ragdoll physics combines tactical strategies with a sprinkle of silly fun
Wage warfare with any weapon or vehicle imaginable thanks to an active modding scene
The number of combatants is only limited by what your computer can handle!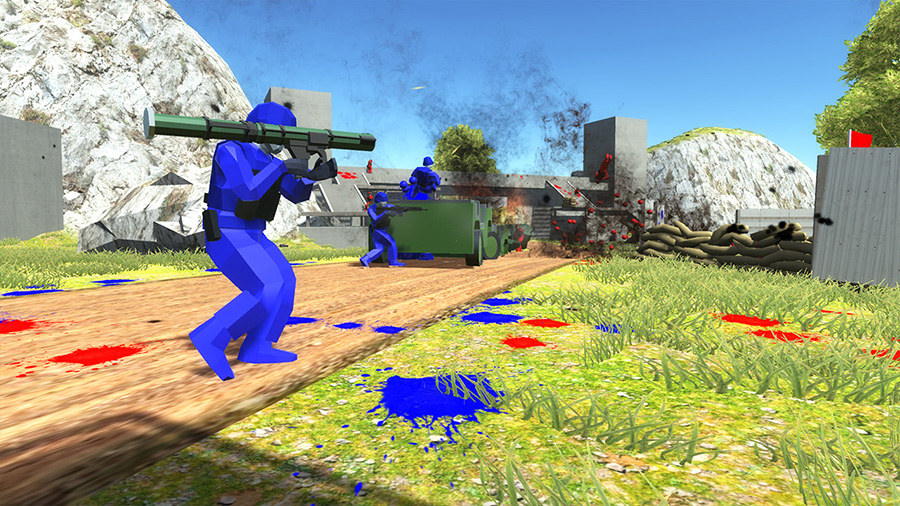 GET RAVENFIELD
MODS
Ravenfield features rich modding support, allowing anyone to create anything from new maps to weapons and vehicles.
The Steam Workshop system is fully integrated into the game, so finding the mod you want to play is a breeze!
Are you looking for the modding tools? Check the
modding page
.
CREATING MODS
Interested in creating your own mods? Awesome! Please check out the
modding page
for more information!